Lemezbörze helyett (1985)
Lemezbörze helyett. Szerkesztő: Göczey Zsuzsa. Válogatás az 1985-ben bemutatott lemezek dalaiból. 2.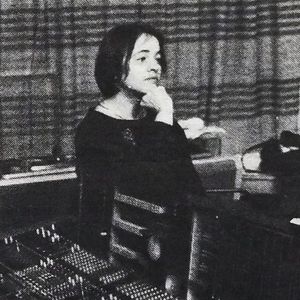 https://www.mixcloud.com/Szelerailway/lemezb%C3%B6rze-helyett-szerkeszt%C5%91-g%C3%B6czey-zsuzsa-v%C3%A1logat%C3%A1s-az-1985-ben-bemutatott-lemezek-dalaib%C3%B3l-2/
Ez a műsor óriási dolog volt abban az időben, amikor csak korlátozottan lehetett itthon lemezeket beszerezni, a Lemezbörze helyettben pedig lement a korszak megannyi fontos kiadványa. Például nekem a Stone Roses 1989-es debütlemeze is onnan volt meg.
​Az ötlet nyilván az volt, hogy nem nagyon lehetett a szocializmusban lemezt venni. Mindenki akkor szerzett be albumokat, amikor ki tudott szabadulni nyugatra. A Bródy Sándor utcai rádióhoz közel volt a Múzeum körúti Kodály Zeneműbolt, ahol vettek be nagylemezeket, de persze nem mindent, és aki csak üzletet akart csinálni a nyugatról hozott LP-kkel, az ott árulta azokat a kapualjban. Elég borsos árakon mentek ezek, és innen jött az ötlet, hogy játsszuk le őket ingyen. Nekem akkor már voltak jó ismeretségeim a különböző műfajokban, az alternatív rockban, a bluesban, a new wave-ben. És azoktól kaptam tippeket, akiknek megbíztam az ízlésében: Szőnyei Tamás, Marton László Távolodó, Hajnóczy Csaba, Nemes Nagy Péter, Sebők János és még mások is. Mindig el szoktam mondani ennek kapcsán, hogy nem magamtól voltam olyan baromi okos minden területen. Lehet hülyeség ezt bevallani, de én mondom, mert tényleg így volt.
Hogy működött ez? Bárkitől bekerülhetett egy lemez kölcsönbe a rádióba és ott átmásolták szalagokra és úgy került adásba?
Részben valahogy így történt. Svéda Kati kolléga másolta át AGFA-szalagokra a lemezeket, szépen legépelte az összes infót a lemezborítóról, szerzők, számcímek, bármi egyéb és bekerült a hangtárba. Azt hiszem, minden játszást jelentettünk a jogvédő hivatalnak, de hogy az Artisjus milyen jogdíjakat juttatott el a külföldi partnereknek a játszások alapján, azt csak ott tudják. A Hungaroton kiadványai persze rendesen megérkeztek. Havonta vagy rendszeresebben is voltak zenehallgatások, az úgynevezett "lehallgatások" és akkor a szerkesztőség leült a vezetőség szobájában és együtt eldöntöttük, hogy melyik felvétel leadható, melyik nem. Főleg a csúnya szöveg volt kizáró ok.
Azt is értékelték ekkor, hogy egy zene minőségileg is megfelel-e? Eléggé rádióbarát-e?
Voltak ebben a lehallgatóbizottságban nagytekintélyű zenészek, szerzők is, mint Bágya András vagy Tamássy Zdenkó és persze, voltak ilyen kritériumok is. A nyolcvanas években, a new wave megjelenésekor persze forgatták a szemeiket, hogy ez meg micsoda. A rádióban az volt a jó, hogy készülhettek felvételek, tehát akit a lemezgyár nem jelentetett meg, az esetleg megpróbálkozhatott a rádióval is. Persze könnyebb helyzete itt sem volt ezeknek a zenekaroknak. Le kellett kottázni a dalt, sokuk azt sem tudta, hogy mi az a violinkulcs. Le kellett írni a szöveget is, amit a sanzonbizottság kontrollált, majd ha mindezeknek megfelelt, akkor mehetett a 8-as stúdióba felvenni. Ott kiosztották a technikusnak és a zenei rendezőnek a munkát és órákat el lehetett pepecselni a stúdióban. Nagyon jó hangmérnökök dolgoztak a rádióban, aki odáig eljutott, az örülhetett, mert jó felvétele készült.