Design Patterns
https://refactoring.guru/design-patterns/abstract-factory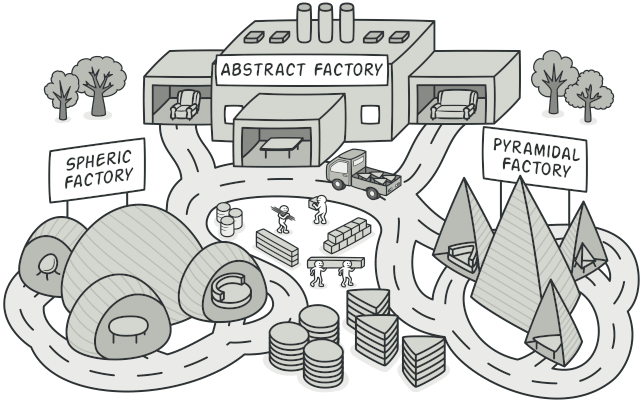 PHP Design Patterns
This is a collection of known design patterns and some sample code how to implement them in PHP. Every pattern has a small list of examples (most of them from Zend Framework, Symfony2 or Doctrine2 as I'm most familiar with this software).
https://github.com/domnikl/DesignPatternsPHP
Egy nagyon hasznos, példákkal teletűzdelt összefoglaló a PHP-ban használatos (divatos) programozási mintákról .
Creational
AbstractFactory
Builder
FactoryMethod
Multiton (is considered an anti-pattern! )
Pool
Prototype
SimpleFactory
Singleton  (is considered an anti-pattern! )
StaticFactory
Structural
Adapter
Bridge
Composite
DataMapper
Decorator
DependencyInjection
Facade
FluentInterface
Proxy
Registry
Behavioral
ChainOfResponsibilities
Command
Iterator
Mediator
Memento
NullObject
Observer
Specification
State
Strategy
TemplateMethod
Visitor
More
Delegation
ServiceLocator
Repository